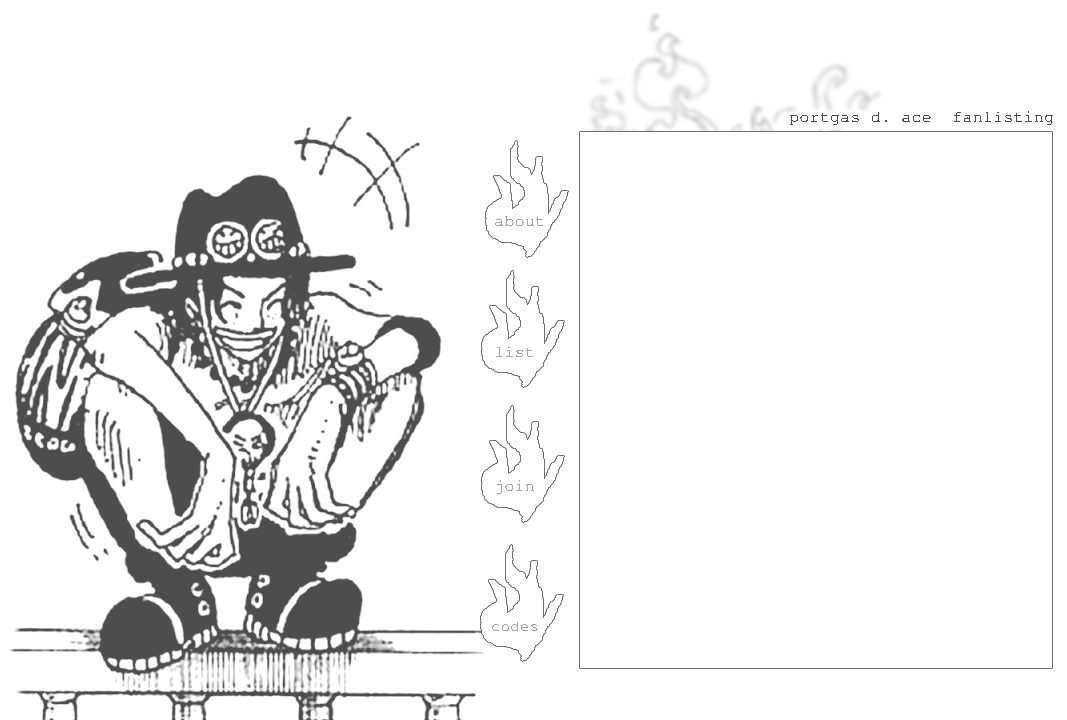 about



welcome to the fire-fist fan listing! n_n

this page is dedicated to all fans of the character portgas d. ace from one piece!
under constwuction....u_u





last update:




news



8.21.21.
added some new 80x16 and 88x31 codes!

8.7.21.
added some new 50x50 codes!

join



to join, either send me an email (m@cinni.net) or leave me a comment on my site profile!


don't forget to include the following:

*name:
*website:
button:


and grab a code from the codes page!