✧ _ music diary _ ✧

6.14.20: my drum plugin has a huge amount of drum grooves/fills already, which sound way better than anything i could make :-P so i recorded this lil madeup song . u can probably tell i wasn't sure how i wanted to compose the guitar lick over the chords :-X i might want to work on this song more so consider it a WIP! also what do you think of the sound?? the blues driver is seriously crunchy




6.13.20: okay so, plz ignore my sloppy playing:



i just wanted to test out my new toys... i got a focusrite and a boss blues driver pedal..! i'm still trying to find the right settings on my DAW, though. i'm using a free trial of the s-gear amp simulator, and a lil reverb/EQ/compression. i think it sounds a bit better, but i can't tell, lol. recording music is really over my head. i didn't really "get" what eq or compression was until recently >_< the lick is from pow r ball - urusei yatsura.




6.7.20: oh lucky me! urusei yatsura have been slowly uploading their archive to bandcamp. in march it was a live compilation and just two days ago it was the japanese version of We Are Urusei Yatsura -- which contains a full un-cut studio version of majesty !!! so happy to finally hear a proper recording
majesty is up there with my favorite UY songs and one day i'll figure out how to play it :-p

you know what song is in my head?? the cover version of winona by projekt a-ko. and also the original version by drop nineteens. i listen to that song more and more and see why fergus lawrie loved this song. he also did a really cool interview recently (part 1 & 2). it's kind of bittersweet to think of the UY as the band that Could Have Been, but something about their early songs really tug my heart. they're a little bit of the pillows, coil, sonic youth and MBV (and pavement) and the right amount of weeb that's right up my alley. ooh i wish i was in a band..

P.S. i discovered a new band on spotify and they're tight and they're called prince daddy & the hyena. they're kind of like billy cobb, who i found through the ep zerwee - an amazing weezer concept album that asks, what if weezer kept making pinkerton? give them a listen!




11/16/19: i love and hate discogs because i don't NEED vinyls or cd's yet here i am trying to curate the perfect collection of music and being enabled lol. just found a bootleg vinyl of some sonic youth peel sessions and ordered one on etsy because...i finally got one of my record players working and i would LOVE to have some new music to jam to! i had a whole box of vinyl's sitting in my closet from when i lived in brooklyn (in an apartment where my dad was the super, so we had a lot of hand-me-downs/abandoned items from tenants) of like, chicago, the doors, other 60's-70's bands that are kind of boring....besides a few jems like jimi hendrix and the grateful dead(which i bought on st marks when i was in high school). anyways the whole project of getting the vinyl player to work again started from my boyfriend coming home with a charles barkley vinyl as a gift and him saying "oh well it's not like i can listen to it"....well!! he was wrong. at first i couldn't get it to work because it had been years and i forgot what i needed x_x but maybe like last weekend i found the missing hardware component. anyways it's dangerous for my wallet now because i want everything on vinyl..just sounds so nicer.. eep!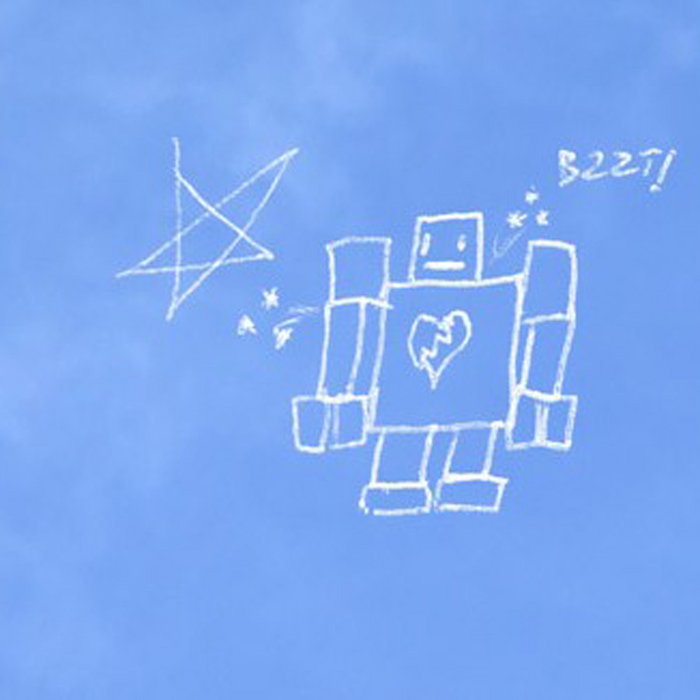 11/11/2019: wow!! i couldn't believe it. projekt a-ko just published some unreleased tracks on bandcamp today. their ressurected facebook page is pretty sparse so it was a nice suprise! check out the bonus tracks on bandcamp here.

some recordings i've only ever read about and thought would never see the light of day.. how pleasantly wrong i was. from what i read, projekt a-ko was working on a second album almost 10 yrs ago? that never came to fruition so i believe these were some of the songs. :-) i will be listening to their cover of winona on repeat for a while..


11/10/2019: life update: i'm still listening to urusei yatsura. what else is new?

i do want to take a moment to talk about this song because there is one part i can't stop thinking about. it's a version of kaytronika that i can't figure out where it originated. it's an ever so slightly different take than the one on the yon kyoku iri ep. is it just a glitch?


it happens during the second chorus starting around the 1:30 mark. the guitars go hay wire for a bit and it sounds so dark and cool.. it only happens this one time and i keep thinking about it!


last night i spent hours on the wayback machine looking at old urusei yatsura / projekt a-ko websites and fansites and reading interviews and forums, going through image galleries and guitar tabs like a hawk hungry for content... it feels kind of sad in a way because they're hardly known. i have like 20 things in my discogs cart and got my record player working finially and i want to get some records so bad!! mostly to complete my urusei yatsura collection, but also to listen to some good tunes in an enhanced way. the amp just makes things sound warmer.
currently looking at some slint lp's, swell maps..the garden (lol). to be continued!

a few more songs to check out:

1. still exploding
i used to prefer fergus singing over graham, but i've reconsidered. i can safely say urusei yatsura would not be the same without graham -- he can really churn out some agressive, poppy tunes.

2. vanilla starlet
another example. that chant of pay attention to me always gets stuck in my head, and that catchy next line that what's i do~ feels sincerely raw.

3. planet of the skulls
this one's on here because i just came across it for the first time while getting all the links for the list. why is it so hard to find this stuff? i think this band nails the perfect ratio of pop-punk-shoegaze. i feel like a lot of shoegaze bands are two twee and too heavy on the reverb for my taste. my bloody valentine actually did it so good, the guitars are up front in the mix and not as reverb-y as you'd expect! it's also hard to miss the influence of sonic youth, but i personally don't think that's a bad thing.

4. down home kitty / majesty
just cause i've been putting these songs on repeat. they make me feel so much!

honorable mentions:

wipers - over the edge
swell maps - jane from occupied europe

in other news, i got inspired to record some guitar playing. i put this one to video, check it out!




11/8/2019: today i tried to learn plastic ashtray by ear because tabs dont exist for this song.. i got sort of close, but i need to practice more.
i'm not very good at this kind of thing lol.

-- so let me embarass myself by sharing this recording of my first attempt. it will be fun to look back on my progress


11/5/2019: video of the day:



a cover of drop nineteen's winona by projekt a-ko (of urusei yatsura fame).

still digging deep into the urusei yatsura archives. a few notable favorites:

1. sucker (by providence)
before they were urusei yatsura, they were providence - named after a sonic youth song.. super lo-fi but also precious. beat happening meets nirvana.

2. lo-fi
very appropriate song title. very catchy melody on top of spectacular fuzzy riffs.

3. saturn
before releasing their debut we are urusei yatsura, they came out with the 6 track lp all hail urusei yatsura. i can't believe ive been missing out on this track!! that sound of the whammy bar during gnarly guitar fuzz riffs played over the sparse low vocals and bass.. fergus lawrie is like a sweeter, dreamier thurston moore. sorry, but true.




11/4/2019: latest music discovery: swell maps - a trip to marineville & jane from occupied europe

yesterday/today i ordered 3 cds from discogs: urusei yatsura - all hail urusei yatsura, yon kyoku iri ep, & everbody loves urusei yatsura

current mood is underrated lo-fi post/pop punk bands making music from 80's-00's a la guided by voices, wipers, swell maps, mission of burma, sebadoh, urusei yatsura, and i'm sure i'm missing a few.. on a side note, i am still enjoying remo drive from their good old angsty emo days (rip) which led me to title fight, so there's that. my love for urusei yatsura is re-ignited once discovering a whole bunch of releases i haven't listened to yet.. even more dreamy fuzzy noisy guitar goodness. i want to make this kind of music ASAP