Manga collection
★ work in progress..^-^
✧ yuri manga i liked ✧
da title says it!! >:)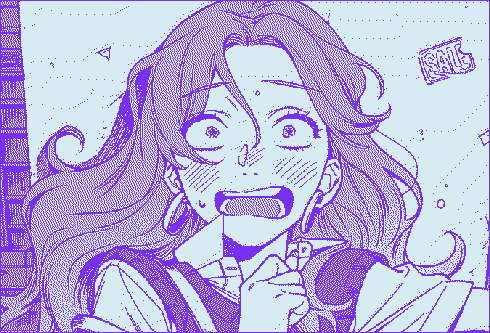 ★ the guy she was interested in wasnt a guy at all

by arai sumiko / published 2022

>> Recently, it seems like the gyaru who sits next to me has fallen in love.

a gyaru who listens to alternative music has a crush on a music shop employee, who turns out to be her classmate (& a girl). this series is still ongoing & have been eagerly waiting updates (the chapters are short!!). its a good laff and the art is super pretty too~ n.n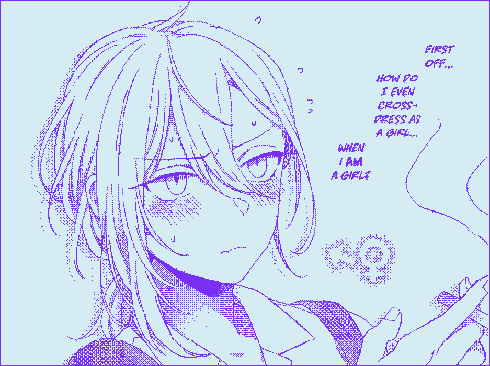 ★ handsome girl and sheltered girl

by majoccoid and mochi au lait / published 2019

>> Ookuma Satomi asks Kanda Mizuki for help by having 'him' participate in a crossdressing cafe for the school festival, who in return asks for a date for doing the favor (as a joke). However, Ookuma doesn't realize Kanda is actually not a boy, and Kanda struggles to tell her the truth during their initial relationship.

this got recommended to me after reading the above manga of a similar premise, and uwaaaaaa ;w; it is so cute!! it's light hearted fun and hijinks while kanda tries to confess to the oblivious ookuma, i was rooting for her the whole time ;~; and i really adore the artstyle SOO much!! it's so prettyyy u3u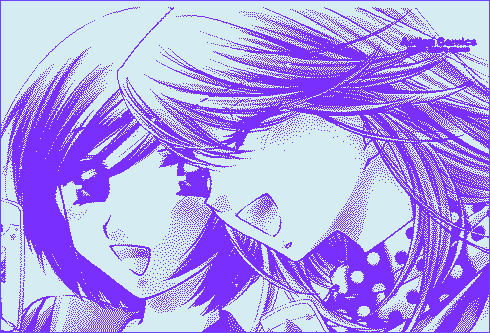 by milk morinaga / published 2012

>> At first glance, it may seem that Mari Kumakura is the most ordinary and ordinary girl who studies extremely well. She has few friends with whom she can communicate, so she most often spends time all alone. Everything will change when she meets the extremely popular girl Akko Oohashi, who suddenly decided to make friends with her.

i came across girlfriends when i was just first getting into yuri manga and it holds a special place in my heart! i really loved it ;w; it's been a while since i read this series, but i would def. recommend this to anyone as a starting point!!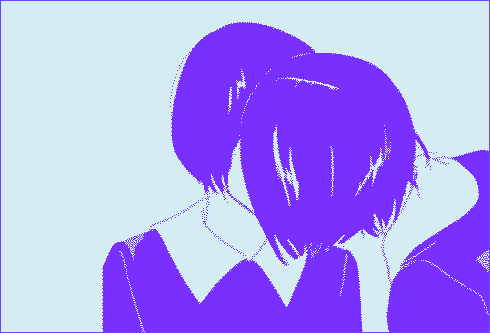 ★ blue

by kiriko nananan / 1997

>> Kayako Kirishima who lives in Niigata is almost ready to go off to college but is lonely and unsure of her future. Masami Endo is a girl who has been ostracized and made a social outcast for having an abortion. The two girls meet each other in class one day and become good friends. Gradually Kirishima falls in love with Endo and the relationship becomes more personal. From Ponent Mon: Kayako Kirishima and Masami Endô are about to discover that their recent friendship is turning into obsessive love. But when today's hopes and yesterday's dreams meet tomorrow's problems, will they be able to continue? With clear outline and confused feelings,

this one FUCKED me UP!!!! i even watched the live action movie version and cried and held on to this piece of media for years. 100% full of agnst. although it's sad, the tentative and completative story telling is what really drew me in. lots of emtpy space...which makes the internal emotions feel deafening.