.._ ✧ *:・゚✧ _ town manual_ ✧ *:・゚✧ _..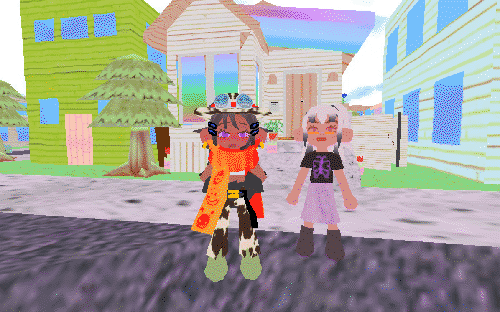 ..✧ table of contents ✧..
cast of characters
town map
items
relationships
gameplay mechanics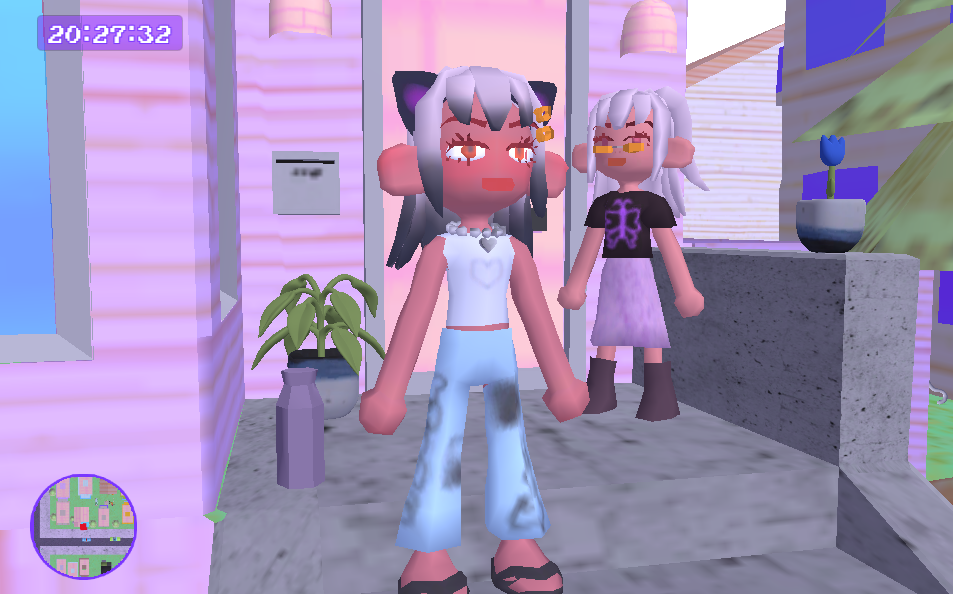 .._ ✧ *:・゚✧ _ game planning_ ✧ *:・゚✧ _..

jade's town
(working title) is a game project i'm currently working on. i don't have that much coding experience so some features will take me a while to add or get working right, lol. the inspiration for this are games like harvest moon, chulip, ham-ham heartbreak, sengoku turb, etc. i am still trying to flesh out these ideas and characters. :-p

..✧ table of contents ✧..
cast of characters
town map
..✧ cast of characters ✧..
.. jade .. .. the main character that you play as.

lives in a pink townhouse just around the corner of shore road and ocean avenue. you will have the ability to change jade's outfits. clothing items can be found, given, or bought. she can give npcs items to wear, too?

current animations:

idle, walk, run, jump, falling

sitting (floor/chair), crouch, inspect (mirror)

love attack!!

to make:

inspect (bag), giving item, use item (various)

talking (various)

petting cat (important)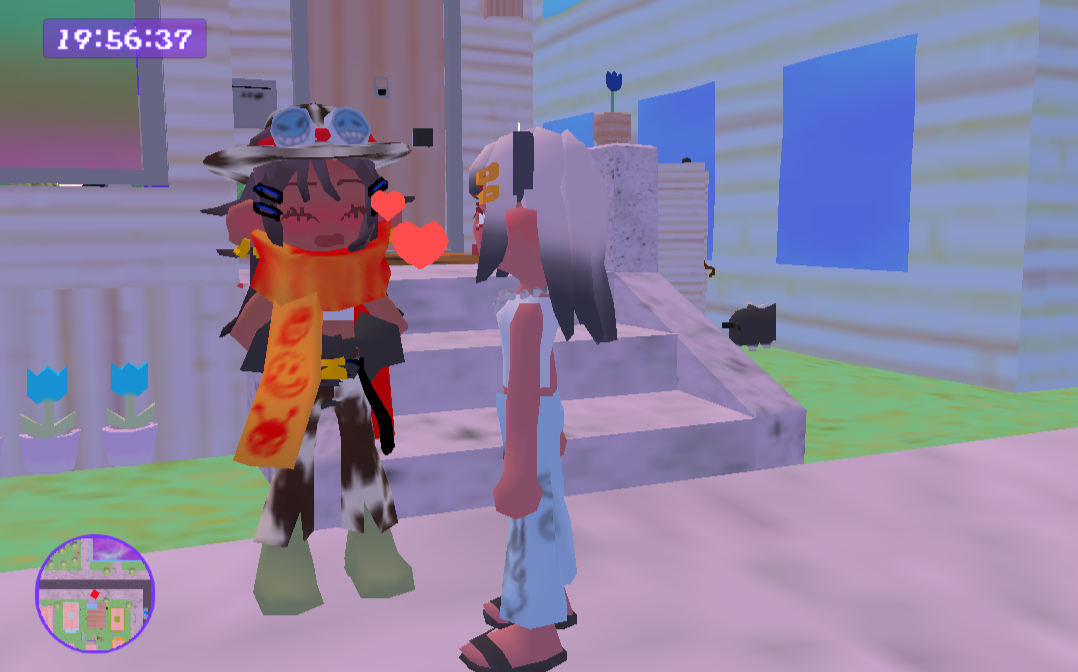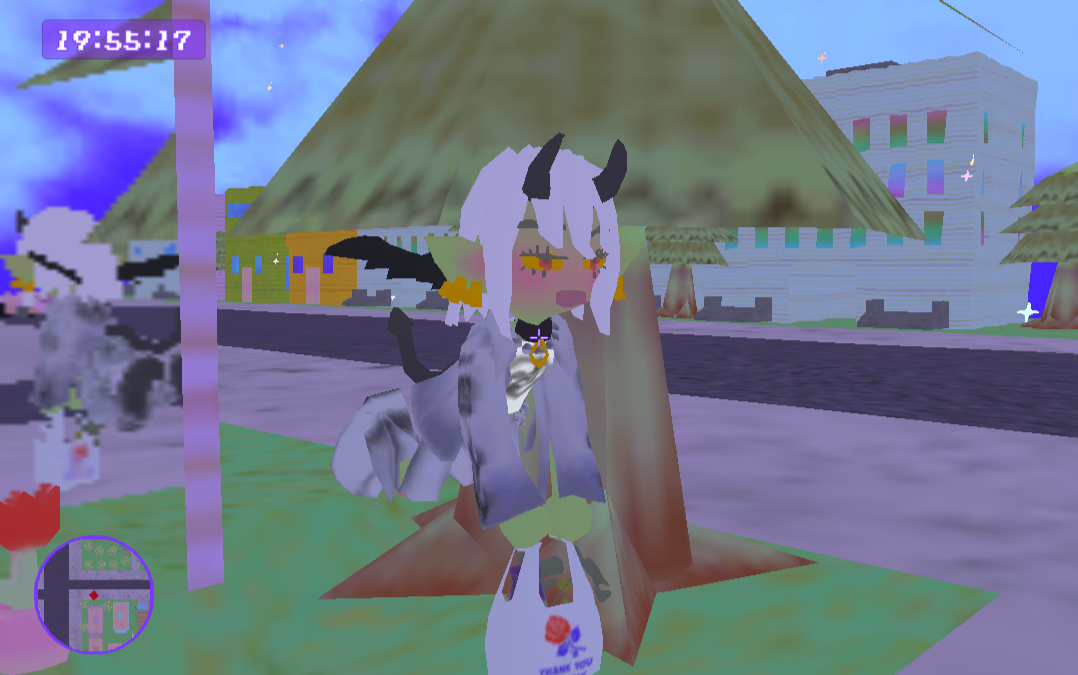 ..✧ world map ✧..

the world of
jade's town
is very much modeled after my childhood home/neighborhood. the idea of using my hometown as the basis for a game has been an old idea attempted at with previous abandoned games. for this project i really wanted to emulate the feel of what it was like living in this area, albiet a much more condensed/compact version.


i haven't figured out all the details yet, but im finding it hard to make it feel like home but on a small scale. for example, i don't want to make a ton of houses and buildings, but what do i take out? how to mix the right balance of residential blocks but with (practical) stores thrown in? i started to sketch ideas, but i'm not 100% happy with it yet... to be continued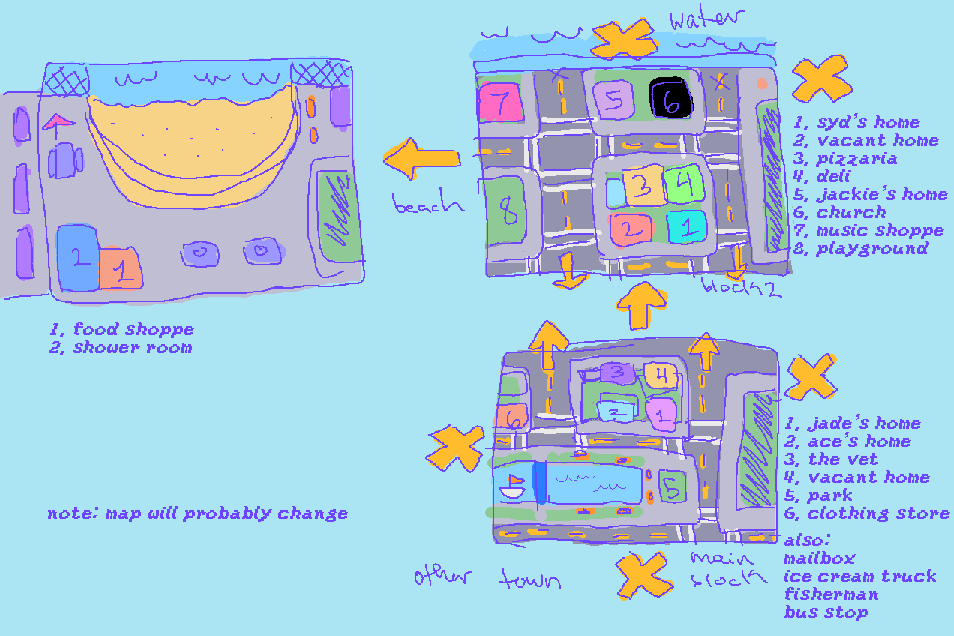 .. main block ..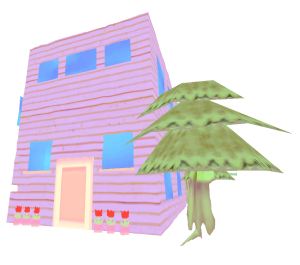 .. this is where you start out..

jade lives in a humble townhouse by herself (pictured above). her room is on the second floor. she lives across the street from the park/promenade.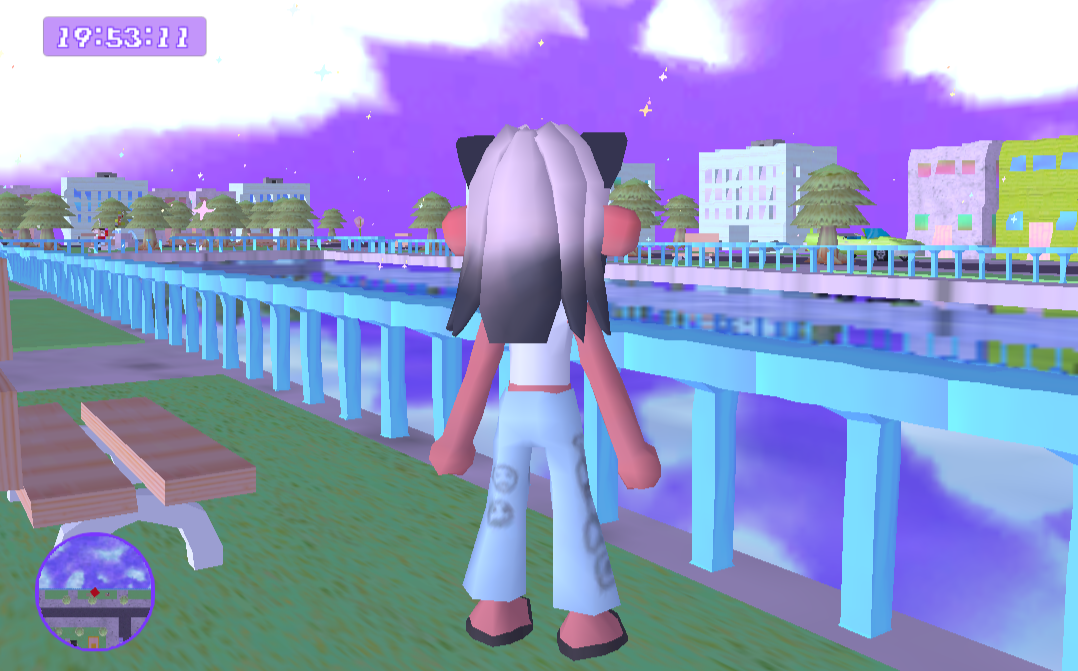 the promenade. nice for sitting on a bench and watching sail boats. people sometimes fish here.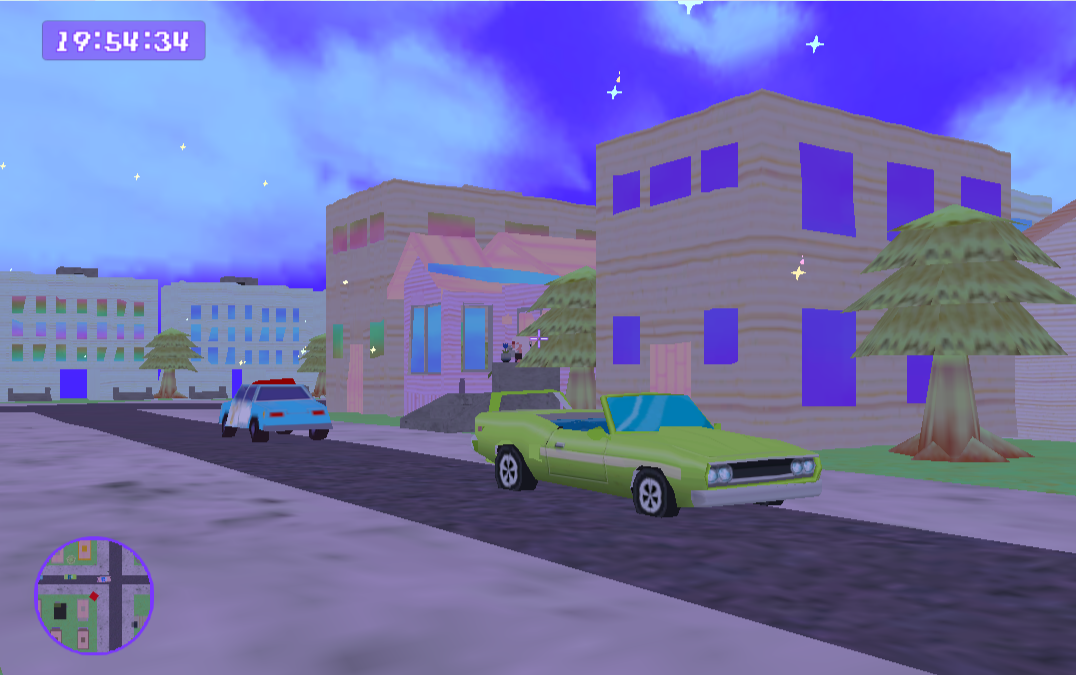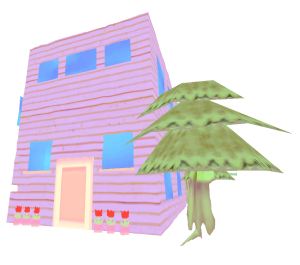 ..✧ town map ✧..
(drawing of actual map tbd)
manhattan beach (neighborhood)
the bay / the park by the bay
the beach / the park by the beach
private boardwalk (abandoned)

stores include:
snack/newspaper stand
pizza/ice cream shoppe
book&comic shoppe
bodega shoppe

brighton beach (neighborhood)
the boardwalk/ the beach
luna park
train station (abandoned)

stores include:
the vet
surf shoppe
thrift shoppe (furniture, gadgets,clothes)
bodega shoppe

sheepshead bay (neighborhood)
otherside of the bay
bus stop
train station/overpass
school/church/parking lot

stores include:
post office
thrift shoppe (clothes)
parfait shoppe
theatre center
deli/grocery

..✧ items ✧..

clothes


tops: basic (4), trendy (5), eternal (2)


bottoms: basic (4), trendy (5), eternal (2)


hats: basic (3), trendy (3), eternal (2)


wigs: basic (6), trendy (5), eternal (3)


accessories: basic (5), trendy (10), eternal (4)


full outfits: basic (2), trendy (3), eternal (2), costumes (5)


*note: #'s may refer to style, w/ diff. color options. not all items will come in variety colors (like eternal?)


beauty


lotion, sun lotion, shampoo, conditioner, face wash, face masks


perfume, mascara, lipstick, nail polish




food


veggies (10): onion, tomato, potato, mushroom, pumpkin, celery, cucumber, corn, garlic, avocado


fruits (15): apples, oranges, strawberry, blooberry, blackberry, raspberry, banana, pineapple, kiwi, mango, melon, lychee, watermelon, cherries, peaches


basics (10): eggs, butter, rice, yogurt, beans, milk, heavy cream, flour


drinks (10): seltzer, fruit juice, fruit smoothie, fruit milk, fruit soda, tea, coffee, milk/boba tea, ice coffee, energy drink, beer, wine, sparkling sake


cooked savory (10)


sweets (10)


seasonings (5)




flowers


gadgets/tools


gifts


misc


rare

..✧ relationships & events ✧..


..✧ gameplay mechanics ✧..

the goal of the game is to improve the living conditions of your neighborhood. You live in a post-apocalyptic society in which you discover an old computer, and thus, the internet. Your character will go through various *quests* to reinstate a DIY internet connection so that everyone in the neighborhood can easily communicate and connect with each other. You will also help start up pirate radio stations with each NPC, so every character will provide a new genre of music. Each radio station will have a range, and as you open up new DIY internet connections, the range of the radio stations will broaden. Thus, eventually you can listen to any station anywhere you are. The more music = the happier the town.

The gameplay will be akin to that of harvest moon, chulips, or animal crossing. You decide your plan for the day. There will be a time cycle but it would be slower and not as punishing - if you stay up all night there wouldn't be much consequences, since there will be no stamina bar. (kinda like how in skyrim you don't really need to sleep.)

player
first & third person cam
saving (in diary & bed)
inventory types


npc's
time of day, seasons, weather
cooking
room decoration
pets
misc

heart/friend events
npc events
town events
random encounters
shrines

---